If you are in South Florida and in the West Palm Beach area come see me at Past Present Future Comics tomorrow (9-11-2010 10am thru ?)! I will be doing sketches along with some local creators and Clay Mann and Allen Bellman will be there too! PPF is a great store, so if you don't have a comic shop, or are curious about comics come on down.
Past Present Future Comics
1387 N Military Trail
West Palm Beach, FL 33409
561.697.2554
http://www.ppfcomics.com/
and on Facebook
http://www.facebook.com/#!/pastpresentfuturecomics
Unfortunately I lost much of my original comic art and the sketch book isn't ready but I love doing sketches and talking up comics with any one!! See you there I will post pics tomorrow.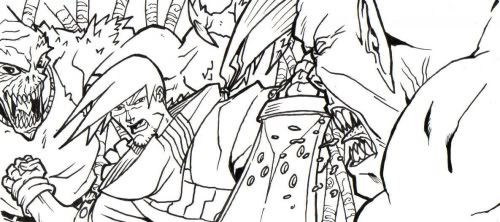 Come by and meet me and the great guys at PPF!!!
-aris